G'day all
I thought I would add a breeding log of my own..a photo log ...
Here goes..
I had a virgin female bn for well over a year, I usually get them tiny & give them back when they are larger, as I breed rams and other delicate fry, I was initially only keeping them for tank cleaning, But this female I really liked, she had great markings & was a good size. Her new hubby was only about 9 months old, He was nothing special, but I kept this one also once I noticed his bristles growing, Once he had a good number of bristles, I introduced them to each other. fortunately they got on well
I left them a week or so to get to know each other...
Sooo......while I waited, I made a cave for them,..
After a week I added their cave..&..
As soon as I placed it in their tank, The female dove right in..lol
I barely got my arm out of the water lol..She was very keen,
Then Mr Bn, skulked about for a while, looking in, then they swapped back and forth, She was in there, then he was in there, then her again and so on, then that afternoon, I noticed she was in there with him..That was fast work lol
This photos with her head poking out is her actually laying her eggs. Amazing stuff & I got to watch the whole romance ..
The parents doing their thang..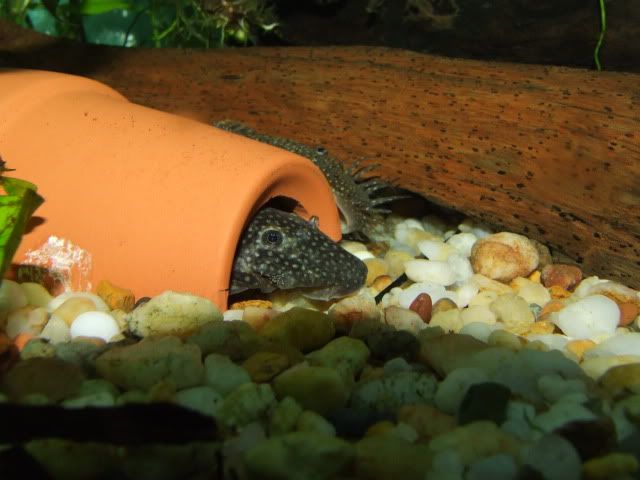 I then seen strange behavior from the male, Strange cos this was my first time breeding bns, He was upside down with his mouth outside the cave open to the water, he was sucking a heap..but looked like he was sucking water (I later realised the eggs were just back from the caves entrance, this behavior was him fertilizing the eggs)
He was fanning with his bottom 4 fins. Even outside the cave, seems to be an involuntary thing when they're on eggs ? It looked like he was dancing to a beat lol..
Dad looking very pleased with himself..
The eggs
Hatching fry ..Day1
One escaped the cave so I grabbed it and put it in a fry saver..was a great chance to get some photos of it's development...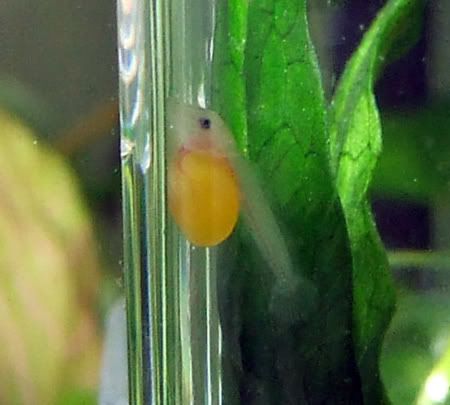 Day two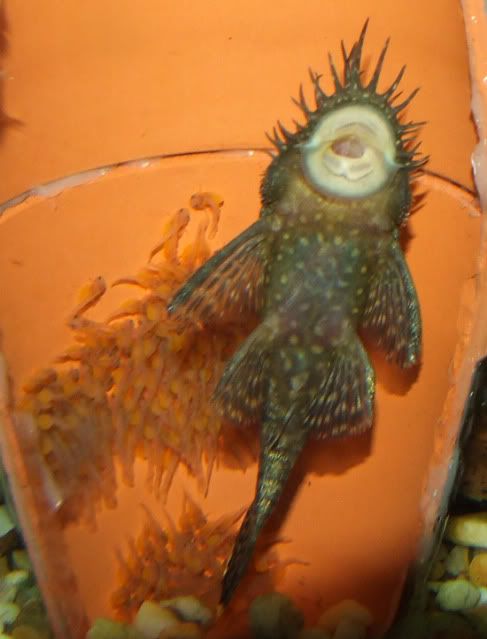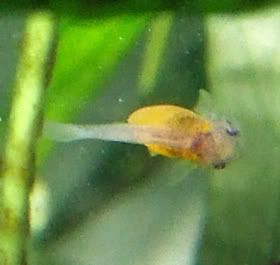 Day 3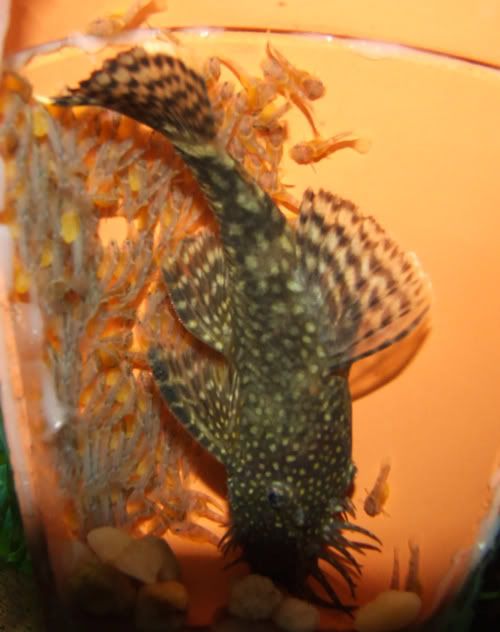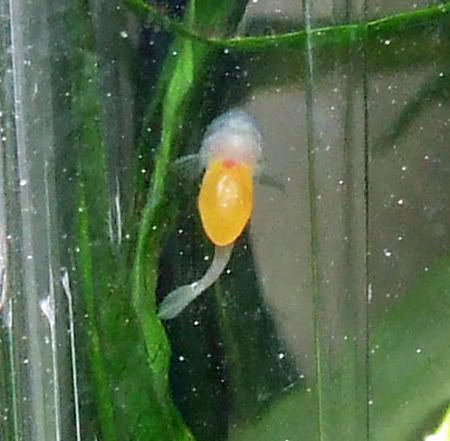 Day 4
Day 5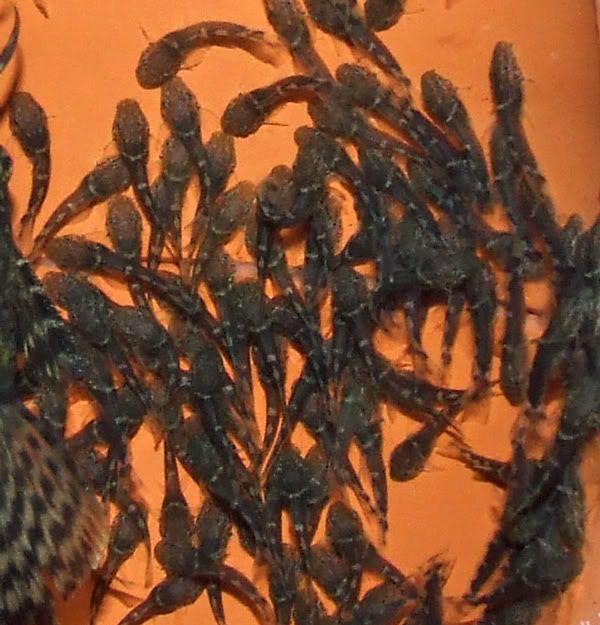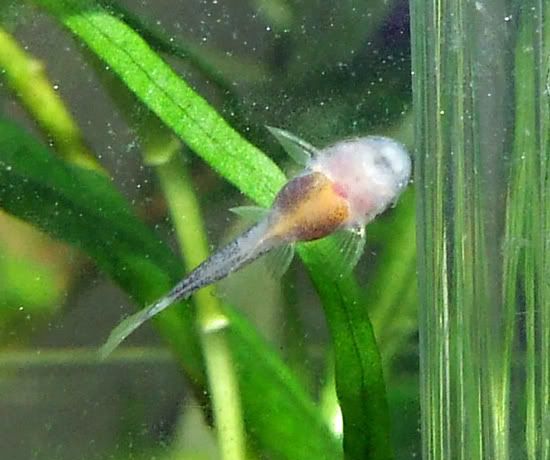 Day 6
Day 7 The mass exodus
Day 8
Mum n fry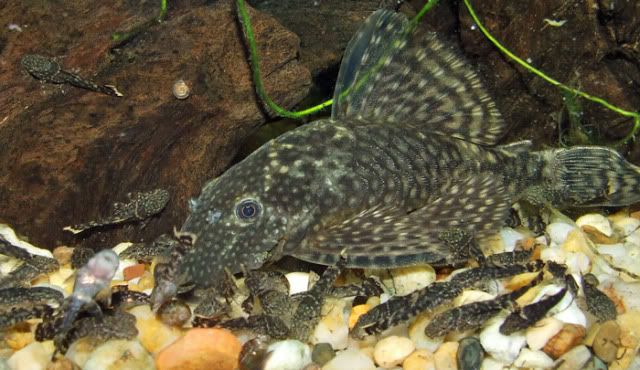 Dad n fry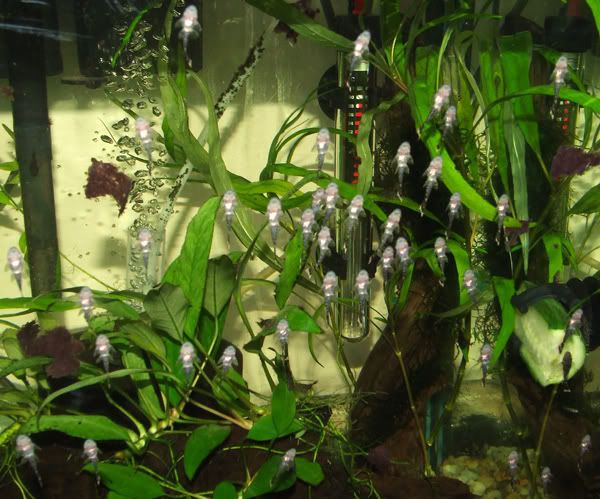 Micro shots
Fry were fed
on Hikari algae wafers, cucumber, & Omega One red seaweed, they go absolutely nuts over the seaweed...
Tank details
60L
1x Sponge filter, 1x Hangon filter with noodle media...
Temp...steady at 26.
Moderately planted..
I hope you enjoyed my photo breeding log, It was my first attempt at breeding these wonderful creatures...